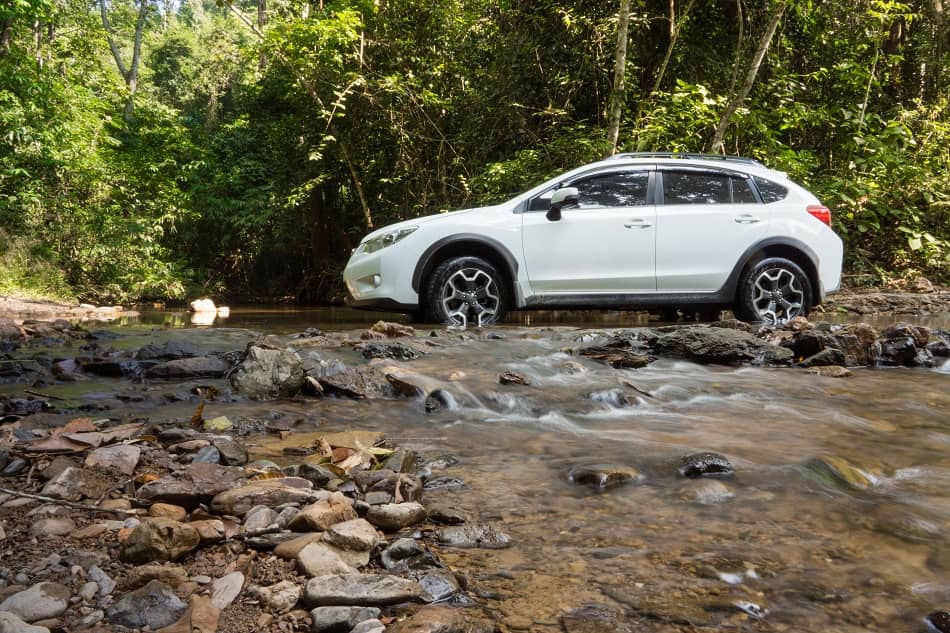 A Brief History of Subaru
With its vast number of models on the market today, it's no surprise that plenty of Westlake Village, CA, Agoura Hills, CA, Calabasas, CA, Thousand Oaks, CA, and Malibu, CA residents drive a Subaru. Subaru started as Fuji Heavy Industries Ltd., an aircraft manufacturing, sales, and maintenance company. In 1954, the first Subaru car, the Subaru 1500, was released. The car provides driving stability and comfort for long and short drives. On March 3, 1958, the Subaru 360 was released and became a milestone in Japanese history. Subaru set out to create a car that was compact, affordable, and well-performing and achieved this goal. The Subaru 360 was one of the most popular cars in Japan and was in production until 1970.
In 1961, Subaru released the Sambar, a minitruck that had plenty of cargo room and a low deck body. The Sambar was mostly used in the industrial world, but it was also available to the public. Later that year, the Sambar Light Van was made for public and commercial use. These cars put Subaru on the map as a manufacturer of light passenger vehicles. In 1966, the "Subaru Building" was completed in Shinjuku and became the Subaru headquarters. The Subaru 1000 was released in May 1966. The car provided driving stability and a comfortable interior as well as the latest automotive technology. In 1969, the Subaru R-2 was released as a replacement for the Subaru 360. The R-2 was the perfect offering for the highway era Japan was entering and expanded the meaning of what a mini sedan could do. The Subaru Leone made its debut in 1971, which was highly praised nationally and internationally for its unique design. In 1972, the Subaru Rex was released as the successor to the Subaru R-2.
Subaru Today
Whether your Subaru needs brake repair, transmission repair, Maintenance & Electrical Diagnostic, or something else, we at Westlake Independent Automotive in Los Angeles County bordering Ventura County can take care of your vehicle, bumper to bumper. Today's Subaru models include: Subaru BRZ: The Subaru BRZ is a sports car that was made in collaboration with Toyota. The car is equally fun and practical and has impressive handling as well. The BRZ was Top Gear magazine's Car of the Year in 2012 and the Insurance Institute for Highway Safety's Top Safety Pick in 2012.
Subaru Impreza: Subaru's entry-level vehicle comes in both sedan and hatchback options. At the American MotorWeek Drivers' Choice Awards, the Impreza won Best Sport Sedan in 2002 and Best Performance Car in 2004. In 2010, the Impreza won the AMI Insurance Performance Car of the Year award. When your Impreza needs servicing, be sure to bring it to Westlake Independent Automotive in Westlake Village.
Subaru Crosstrek: The Subaru Crosstrek is a compact crossover that was released in 2012. The Crosstrek can be described as a more off-road suited version of the Impreza. Although the Crosstrek is large, it drives like a regular-size sedan and comes in standard and plug-in hybrid versions. According to MotorTrend, the Subaru Crosstrek is number one in its class.
Subaru WRX: The WRX is Subaru's most iconic vehicle. It's a powerful car that is affordable and quick. It is a sport sedan that features a 268-horsepower turbocharged 2.0-liter boxer four-cylinder engine, quick-ratio steering, a sport-tuned suspension, switchable traction control system, and active torque vectoring. The WRX earned a 5-Star Overall Vehicle Score from the National Highway Traffic Safety Administration. As powerful as the Subaru WRX is, it may eventually need Automotive repair, which we can take care of for you.
Subaru Forester: The Subaru Forester is a small SUV that is one of the bestselling Subarus in the United States. The SUV is loved by families and more adventurous drivers alike. The Forester was the winner of Wheels Gold Star Cars award for best compact SUV in 2008, MotorTrend magazine's SUV of the Year award in 2014, Best Small Utility in MotorWeek's 2009 Drivers' Choice Awards, and more.
Subaru Legacy: This midsize car has been in production since 1989 and is currently in its seventh generation. The Subaru Legacy was named the number-one selling 4-wheel drive car in the United States by R.L. Polk & Company in 1990 and was named Top Gear Car of the Year in 2007. The latest models of the Legacy use Subaru Starlink's infotainment system, which has dual 7-inch displays.
Subaru Outback: The Subaru Outback is a crossover station wagon that has been in production since 1994. The vehicle offers a comfortable cabin space, a great fuel economy, a plethora of safety features, and more. The Subaru Outback is a great option for families, as it has been an IIHS Top Safety Pick for twelve years running.
Subaru Ascent: This three row, eight passenger SUV debuted at the LA Car Show in 2017. The Subaru Ascent was one of Parents' 10 Best Family Cars of 2019 and one of Autotrader's Best New Cars for 2019. The 2021 Subaru Ascent is currently holding the 2020 IIHS Top Safety Pick+.
Subaru Solterra: The Subaru Solterra is an all-electric, all-wheel drive compact crossover that was co-developed with Toyota. It is the first all-electric vehicle in the Subaru lineup. The battery of the Subaru Solterra can fully charge in nine hours with a 6.6-kWh charger. The vehicle is expected to earn up to a combined 94 MPGe.
Subaru Wilderness: The Subaru Wilderness, also known as the Subaru Outback Wilderness, is an off-road focused version of the Subaru Outback. This SUV comes equipped with standard symmetrical all-wheel drive, all-terrain tires, revised gear ratios, durable and water-resistant StarTex upholstery, upgraded roof rails, and more.
Your Trusted Shop for Subaru Repair
Ninety-seven percent of Subaru vehicles sold in the last ten years are still on the road today. That's thanks to Subaru owners bringing their cars in for regular maintenance and auto repair services. Bringing your Subaru in for maintenance not only saves you money in the long run but also reduces your vehicle's carbon footprint and keeps your vehicle in its best condition. Every vehicle has a maintenance schedule that can be found in the car's manual, and some vehicles' computer systems will warn you when it's time to bring it in for maintenance.
When the time comes to bring your Subaru in for repairs, Westlake Village residents can come to Westlake Independent Automotive. We specialize in Subaru repair and can take care of your car, bumper to bumper. As a team of highly trained mechanics working alongside our owner Bruce Nation, we at Westlake Independent Automotive always stay up to date on the latest automotive technology and will deliver high-quality service every time. We've been repairing vehicles since 1988 and offer services in vehicle alignment, steering and suspension, and more.
If you are in the 91362 area or nearby, don't hesitate to schedule an appointment with us today! You can schedule an appointment online or give us a call at 818-889-0377.