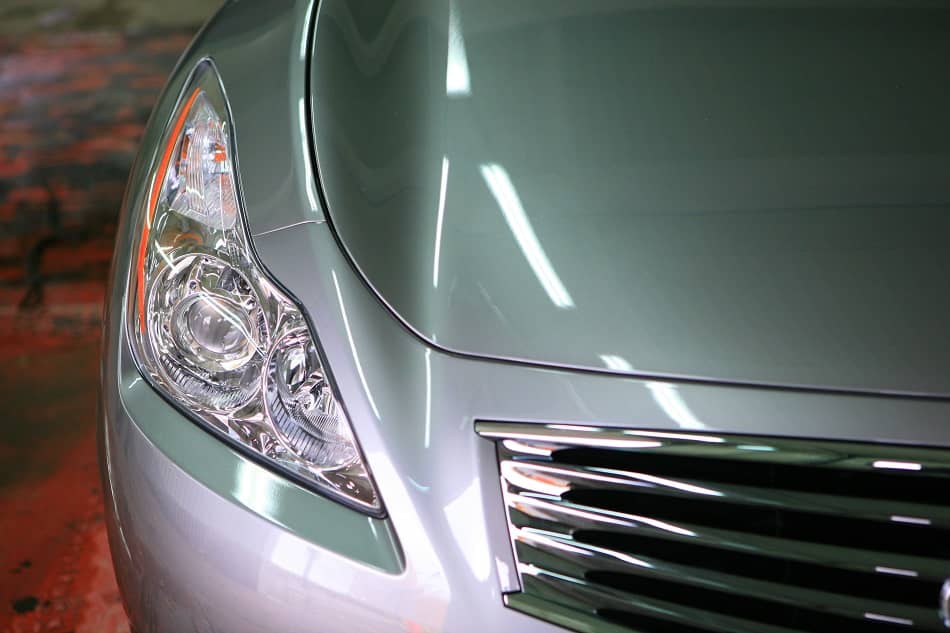 A Brief History of Infiniti
In 1985, an elite group formed quietly within Nissan to build a new division of performance luxury vehicles. The Infiniti brand was introduced to the United States in 1989 to target the premium vehicle segment that would not have otherwise fit in with Nissan's more mainstream image. Infiniti launched with 51 dealerships in the United States, with the spacious yet powerful Q45 sedan and the M30 coupe. In 1995, the VQ engine was introduced, designed for optimal power, torque and fuel consumption. The VQ engine ranked as the Top 10 Best Engines for the next 14 years. The Infiniti logo is a badge designed depicting two central lines stretching into the horizon.
Eventually, Infiniti got a hold of their advertising strategies and sales began to pick up. In 1996, Infiniti released the QX4, becoming one of the first luxury car manufacturers to offer a mid-size premium SUV. In 2001, Infiniti introduced backup cameras to their vehicles and had voice recognition in their cars as early as 2002. The Infiniti G35 won Motor Trend Car of the Year in 2003 and was in Car and Driver's Top Ten Best Cars list. By November 2003, Infiniti was the fastest growing luxury brand in the United States. In 2004, Infiniti was the first car make to have lane departure warnings installed and debuted the first Around View Monitor in 2007. If you live in Westlake Village, CA, Agoura Hills, CA, Calabasas, CA, Thousand Oaks, CA, Malibu, CA, or nearby, you have probably seen many Infiniti vehicles on the road. We at Westlake Independent Automotive in Los Angeles County bordering Ventura County can take care of your Infiniti, bumper to bumper.
Infiniti Today
Some of the cars Infiniti makes today include:
Infiniti Q70: Infiniti's entry-level premier luxury sedan. The car is loaded with great features, appealing looks, and superb performance. Features of the Infiniti Q70 include power heated front seats, dual-zone climate control, and a seven-inch color information display. The vehicle was a segment leader in J.D. Power 2018 U.S. Resale Value Awards. If your Q70 needs transmission repair or anything else, do not hesitate to bring it to Westlake Independent Automotive in Westlake Village.
Infiniti QX50: This crossover SUV is a great option for those looking for a luxury car at an affordable price. The Infiniti QX50 comes with a 3.7 liter, V-6 engine, capable of pushing 325 horsepower while also providing 17 miles per gallon city and 24 miles per gallon on the highway. The SUV was awarded the 2021 Consumer Guide Automotive Best Buy Award. We at Westlake Independent Automotive can perform brake repair or any other service on your Infiniti vehicle.
Infiniti Q60 Coupe: The Infiniti Q60 provides style and comfort and can handle high speeds. In 2021, the vehicle received the Best Value in America award in the luxury coupe segment. The coupe comes with leatherette upholstery, dual-touchscreen interface, a six-speaker sound system, and an optional sunroof. When the time comes to give your Q60 a [primary service], [secondary service] or anything else, you can take it to our Quality technicians.
Infiniti QX30: This SUV is one of Infiniti's newest additions, and has proven itself as one of the best vehicles in the market, at an affordable price. Drivers say the Infiniti QX30 is easy to maneuver and has a high-quality interior. The SUV won the Best Compact Luxury SUV award at the Texas Auto Writer Association's 2017 Texas Truck Rodeo.
Infiniti QX80: The Infiniti QX80 is equipped with a powerful V8 engine that can carry up to 8,500 pounds, making it the perfect vehicle for long road trips or even for moving. The SUV seats up to seven people and has tightly controlled handling. In 2019, the Infiniti QX80 won the AutoPacific Ideal Vehicle Award.
Infiniti Q50: This luxury sedan has roomy, comfortable seats for five. It comes with two twin-turbo engines that give you excellent acceleration. The Infiniti Q50 comes in three trims: Infiniti Q50 Luxe, Infiniti Q50 Sensory, and Infiniti Q50 Red Sport 400. The vehicle received the AutoPacific 2021 Vehicle Satisfaction Award.
Infiniti QX55: The Infiniti QX55 is a small luxury SUV with a sloping coupe-like roofline that gives it a more sleek look. It is known as the more stylish and sportier cousin of the Infiniti QX50. This SUV goes from 0 to 60 in 6.4 seconds and has wide leather seats. It is also one of the roomiest vehicles in its class.
Infiniti QX60: The Infiniti QX60 is a luxury three-row SUV that seats up to seven and has plenty of cargo space. Its multimedia display is quite large and easy to use, and has a very comfortable cabin. The SUV was selected for 2021 Newsweek Autos Award for Best Premium SUV.
Your Reliable Shop for Infiniti Repair
When your Infiniti needs repairs, you can bring your car to Westlake Independent Automotive in Westlake Village, led by our owner Bruce Nation. We've been fixing cars since 1988 and our highly trained technicians receive ongoing training in automotive technology and auto repair services, and will offer you dealer quality knowledge and experience without dealership pricing. Your car will go through an inspection and safety check, and all needed repairs will be thoroughly explained for your approval. We will never recommend repairs that aren't absolutely necessary. So why not give us a try? If you are in Westlake Village or surrounding areas, schedule an appointment at Westlake Independent Automotive today! You can schedule an appointment with us online at https://westlakeindependent.com/ or give us a call at 818-889-0377.