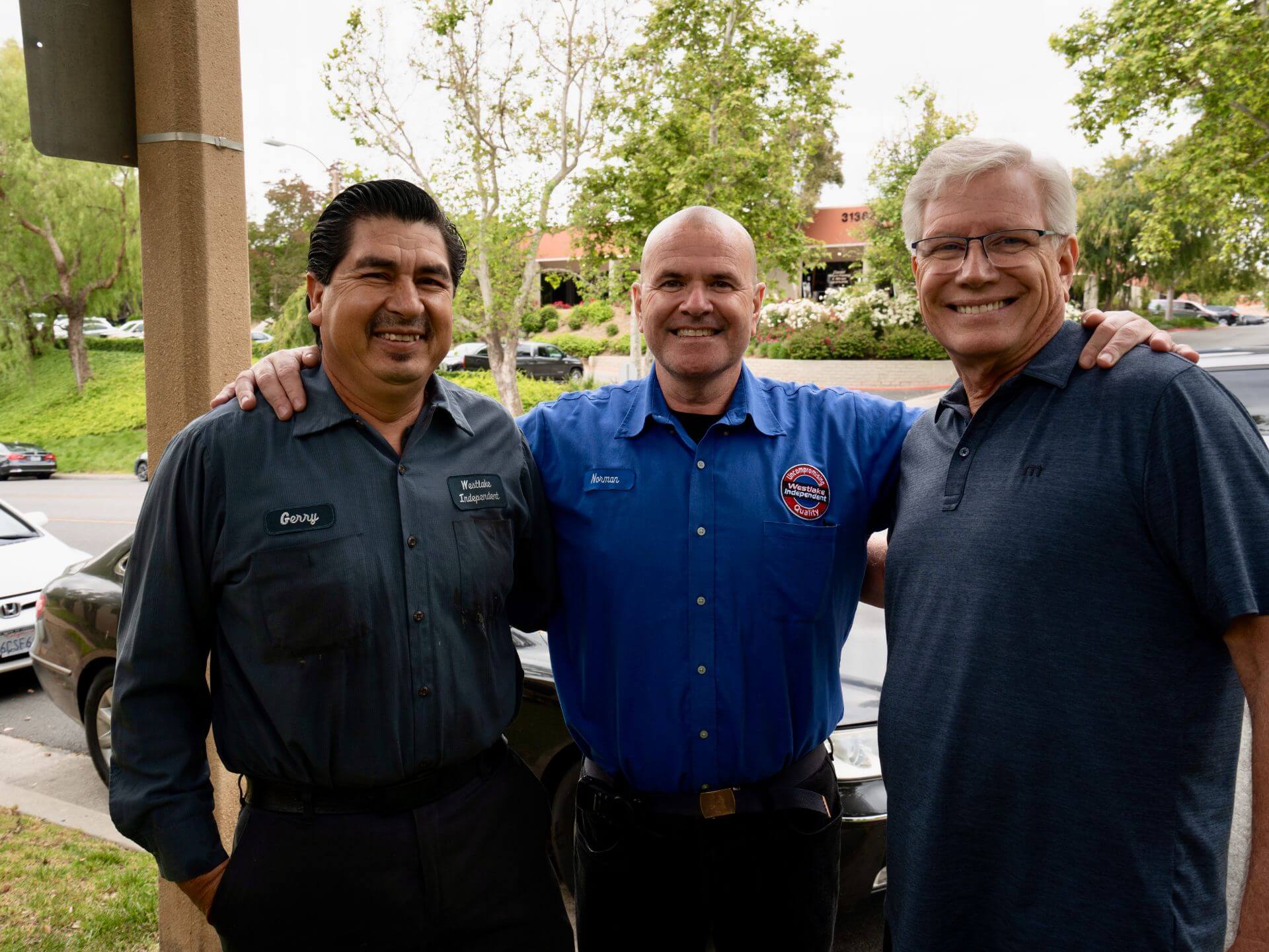 Nestled in the picturesque Conejo Valley, Westlake Village is a vibrant community where breathtaking scenery meets a rich, Southern California car history and modern-day automotive excellence. As your trusted local auto mechanic in Westlake Village, Westlake Independent Automotive has been proudly serving the community since 1988 by providing exceptional car care services, ensuring your vehicle stays on the road for years to come.
Westlake Village has witnessed the evolution of the automotive industry, from its humble beginnings to the current era of cutting-edge technology. The city's founder meticulously designed a range of amenities to cater to passionate car enthusiasts. One of the highlights was the creation of Westlake Boulevard, a winding road modeled after the iconic Mulholland Drive, designed to captivate drivers and offer a thrilling driving experience amid the magnificent surroundings.
During the late 1960s, Westlake Village became a prime filming location for iconic car chase scenes. With its combination of challenging roads and breathtaking landscapes, the village proved to be the perfect movie backdrop, adding an extra level of excitement and allure to the big screen.
From vintage classics to modern masterpieces, Westlake Village has always been a hub for car lovers, and we are proud to continue that tradition today. Our local area offers a wide variety of automotive events and services. Experience the vibrant car culture and join Westlake Village's County Line Cars and Coffee, a monthly car show that attracts car enthusiasts from all over the country. As a bustling hub of automotive excellence, Westlake Village also offers a diverse range of services and specialized auto repair shops. And Westlake Independent Automotive is the best of the best.
When it comes to caring for your vehicle, trust the experienced auto mechanic team at Westlake Independent Automotive. With a steadfast presence in the Westlake Village community since 1988, our technicians combine their extensive expertise with state-of-the-art diagnostic tools to deliver exceptional repairs and unparalleled customer service.
Our Services
Why Customers Have Been Choosing Westlake Independent Automotive Since 1988
Westlake Independent Automotive is a proud, locally owned and operated business that has been delivering exceptional automotive services to the Southern California community for decades. Our comprehensive range of services is meticulously crafted to meet all of your automotive needs with precision. What sets us apart is our steadfast commitment to providing uncompromising quality and the level of care we provide for our customers in every interaction. We treat your car as if it were our own.
We offer a fantastic alternative to the dealership service where you receive high-quality care without the dealership prices.
We take great pride in our team of highly skilled, professionally certified technicians, all of whom possess decades of experience. We also have two ASE Master Mechanics on our staff.
Our shop is associated with the Better Business Bureau (BBB), which has accredited us with an A+ rating. We are also a member of the Automotive Service Councils of America (ASCA), the AAA Auto Repair Program, and a Licensed Smog Check Station.
Most of our parts and labor are backed by a 2-year/24,000-Mile Nationwide Parts & Labor Warranty.
We offer additional financing options and warranties through the Technet Nationwide Warranty and Roadside Assistance program.
With meticulous attention to detail, we strive to keep your vehicle in immaculate condition, ensuring optimal performance, a prolonged lifespan, and the confidence you deserve on the road. Check out our limited-time specials. Call 818-889-0377 or visit Westlake Independent Automotive to schedule your appointment today!