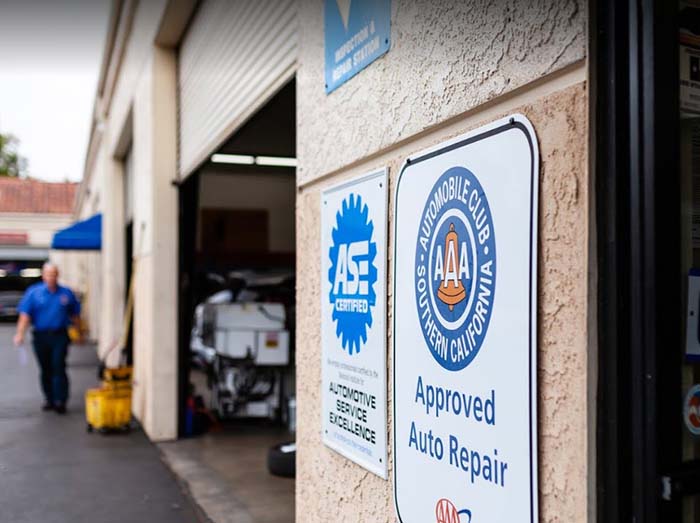 Nestled between the stunning Pacific Ocean and the Santa Monica Mountains, Malibu, California, is a scenic coastal city with a vibrant automotive culture that dates back decades. Our dedicated team of expert technicians is here to serve both residents and visitors, ensuring their vehicles receive exceptional care and maintenance.
As professional auto mechanics near Malibu, we take pride in our understanding of the automotive industry's past, present, and future. Malibu boasts a rich car culture, with numerous notable individuals and events contributing to the region's automotive heritage.
In today's automotive landscape, technology continues to revolutionize the industry. At Westlake Independent Automotive, our team stays at the forefront of these advancements to provide the highest quality service. Whether you drive a vintage beauty or a state-of-the-art vehicle, our skilled technicians possess the knowledge and expertise to handle all your automotive needs. From routine maintenance to major repairs, we are equipped with cutting-edge tools and techniques to keep your vehicle running safely and efficiently.
Our Services
Why Customers Choose Us
Whether you're a visitor or Malibu local, Westlake Independent Automotive is your one-stop shop for all your automotive needs since 1988. We are committed to providing our customers with the highest quality services at the most competitive local prices.
We offer a fantastic alternative to the dealership service where you receive high-quality care without the dealership prices.
We take great pride in our team of highly skilled, professionally certified technicians, all of whom possess decades of experience. We also have two ASE Master Mechanics on our staff.
Our shop is associated with the Better Business Bureau (BBB), which has accredited us with an A+ rating. We are also a member of the Automotive Service Councils of America (ASCA), the AAA Auto Repair Program, and a Licensed Smog Check Station.
Most of our parts and labor are backed by a 2-year/24,000-Mile Nationwide Parts & Labor Warranty.
We offer additional financing options and warranties through the Technet Nationwide Warranty and Roadside Assistance program.
When it comes to expert car care in this beautiful coastal paradise, Westlake Independent Automotive is a name you can trust. Check out our limited-time specials and call 818-889-0377 today!